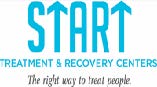 Title:                           Chief of the Medical Unit
Division                      Clinical
Group:                         Medical
Classification:            Exempt (Salaried)
Reporting to:              Vice President, Medical Services (Medical Director) Direct Reports:  Chief of Medical Unit
Indirect Reports:        All Medical Staff (NP, PA, RN, LPN, CMT)
Position Summary:
Provide and supervise the provision of the diagnosis and continuous management (including regular clinical reassessments) of diseases and disorders of patients enrolled in START clinics. This position reports directly to the Vice President, Medical Services (Medical Director). As a supervisory position, this professional is expected to understand the agency's mission and vision, performs tasks congruent with these, and directs staff to internalize these in the performance of their duties. This professional is expected to participate in efforts to communicate with others about START, to cultivate relationships, and to participate in marketing, communications, and fundraising activities of START. This professional is expected to participate on at least one the agency's standing committees: Continuous Quality Improvement, Continuing Education, Health & Safety, or Compliance.
Responsibilities:
Supervise and periodically review the deployment of medical staff (physician assistant, nurse practitioner, and nurses) in the dispensing of medication, in the provision of primary care and in representing the medical perspective during multi-disciplinary team Certify all medical staff is able to perform basic medical procedures such as venipuncture, EKG, reading of PPD and Blood Glucose testing.
Evaluate and examine patients, utilizing the clinical history, physical examination and the appropriate laboratory data adhering to appropriate standards of
Practice and oversee the provision of health promotion and disease prevention to include administering vaccinations and counseling regarding the virtues of dietary and hygienic interventions where
Provide first aid and emergency care to patients and staff who become ill during working hours.
Participate in the provision of physician weekend on call coverage on a quarterly basis
Must maintain registration with Drug Enforcement Administration, certification as an HIV care provider, and at least 25 category I continuing education credits annually in primary care, primary HIV care, or addiction
Must collaborate with and follow the guidance of the Clinic Director pertaining to administrative procedures and policies of the Will be reviewed by both the Medical Director and the Clinic Director in their collaboration and cooperation with continuous quality improvement efforts at the clinic.
Professional Qualifications:
All candidates must be graduates from Medical Schools accredited by the Council of Medical Education. They must be currently licensed to practice medicine in the State of New
Three (3) years experience in adult primary care
Must possess and maintain board certification in Internal Medicine, Family Practice, or Addiction
Must possess and maintain current registration with the Drug Enforcement
Must maintain current certification in basic life support and as an HIV primary care provider.
Must maintain documentation of ongoing continuing medical education to satisfy the requirements of managed care
Knowledge of computer systems and software as pertaining to EMR and related
Bilingual in any language a plus not required
Travel Requirements:
May be required to provide services at other treatment centers, if the need
Expected to provide medical services in lieu of staff on leave or vacant
Travel to participate in monthly staff trainings 10%
Physical Requirements
These physical demands are representative of the physical requirements necessary for an employee to successfully perform the essential functions of the job. Reasonable accommodation can be made to enable people with disabilities to perform the described essential functions of the position which are reviewed on each individual case.
While performing the responsibilities of the role, the employee is required to talk and hear. The employee is often required to sit and use his or her hands and fingers, to handle or feel. The employee is occasionally required to stand, walk, reach with arms and hands, climb or balance, and to stoop, kneel, crouch or crawl. Vision abilities required by this job include close vision.
Limitations and Disclaimer
The above job description is meant to describe the general nature and level of work being performed; it is not intended to be construed as an exhaustive list of all responsibilities, duties and skills required for the position.
If you are interested, please forward your resume to Nicholas Stedman at nstedman@startny.org